Learn Golf, Love Golf and Play Better Golf with ….
Professional Golfer Dean Davis
Let's work together to unlock your talents in Golf
Over the past 20 years I have developed a great knowledge of the game of golf. I am confident that my teaching approach and golf skills will enhance any golfers game, whether they be a beginner or a touring professional. I am an all abilities golf coach, teaching people with all sorts of learning difficulties and my fun teaching approach allows everyone to enjoy golf whilst adding a smile to people's faces.
My golf lessons can be delivered in both Oxfordshire and Wiltshire, at the state of the art locations with the ability to provide a mix of lessons on the driving range along with lessons on the golf course. I am also part of the teaching team at The Oxfordshire Golf Club in Thame.
If you are looking for some Golfing lessons in the Sunshine then why not join me on one of my trips to La Manga, they are held regularly throughout the year, follow this link to find out more.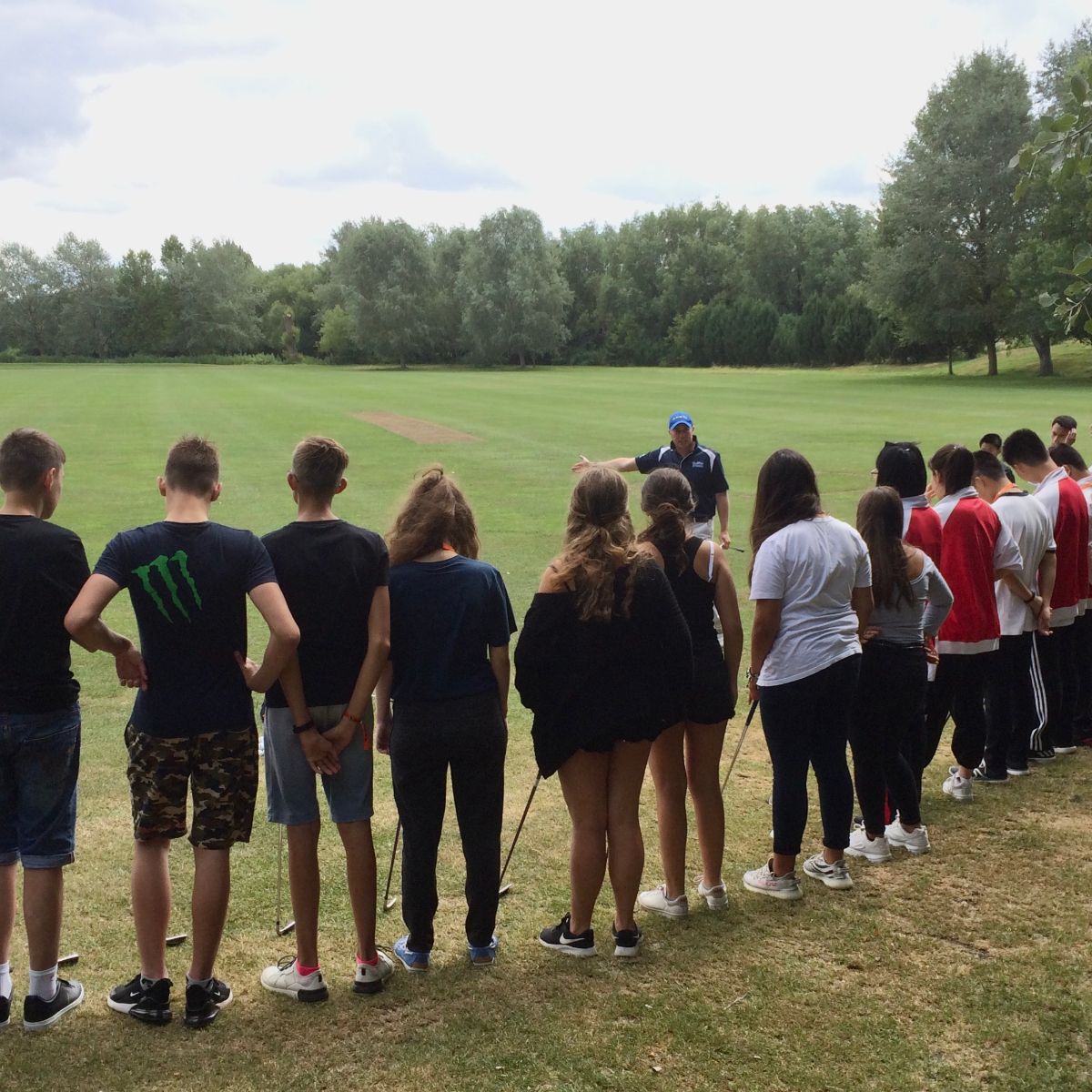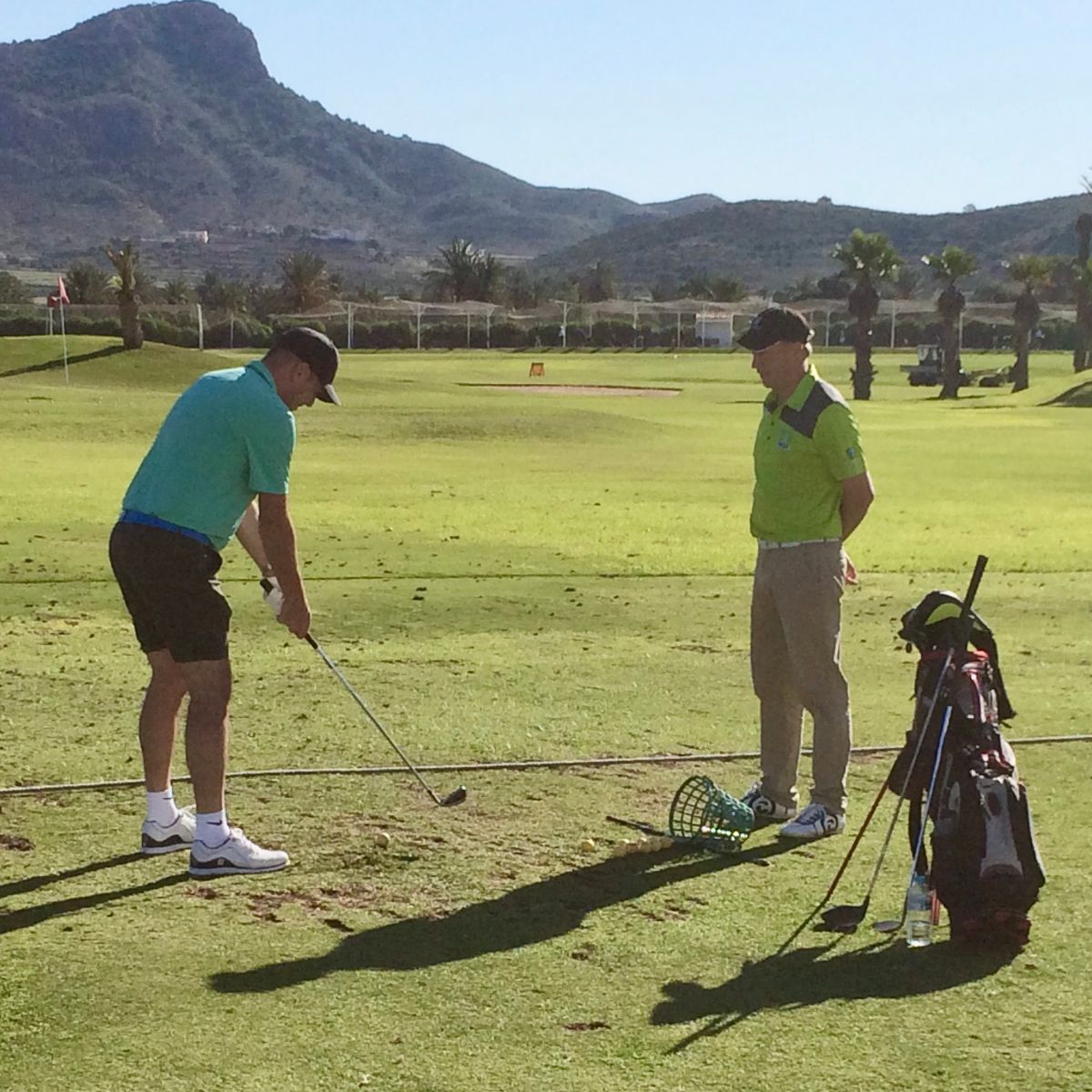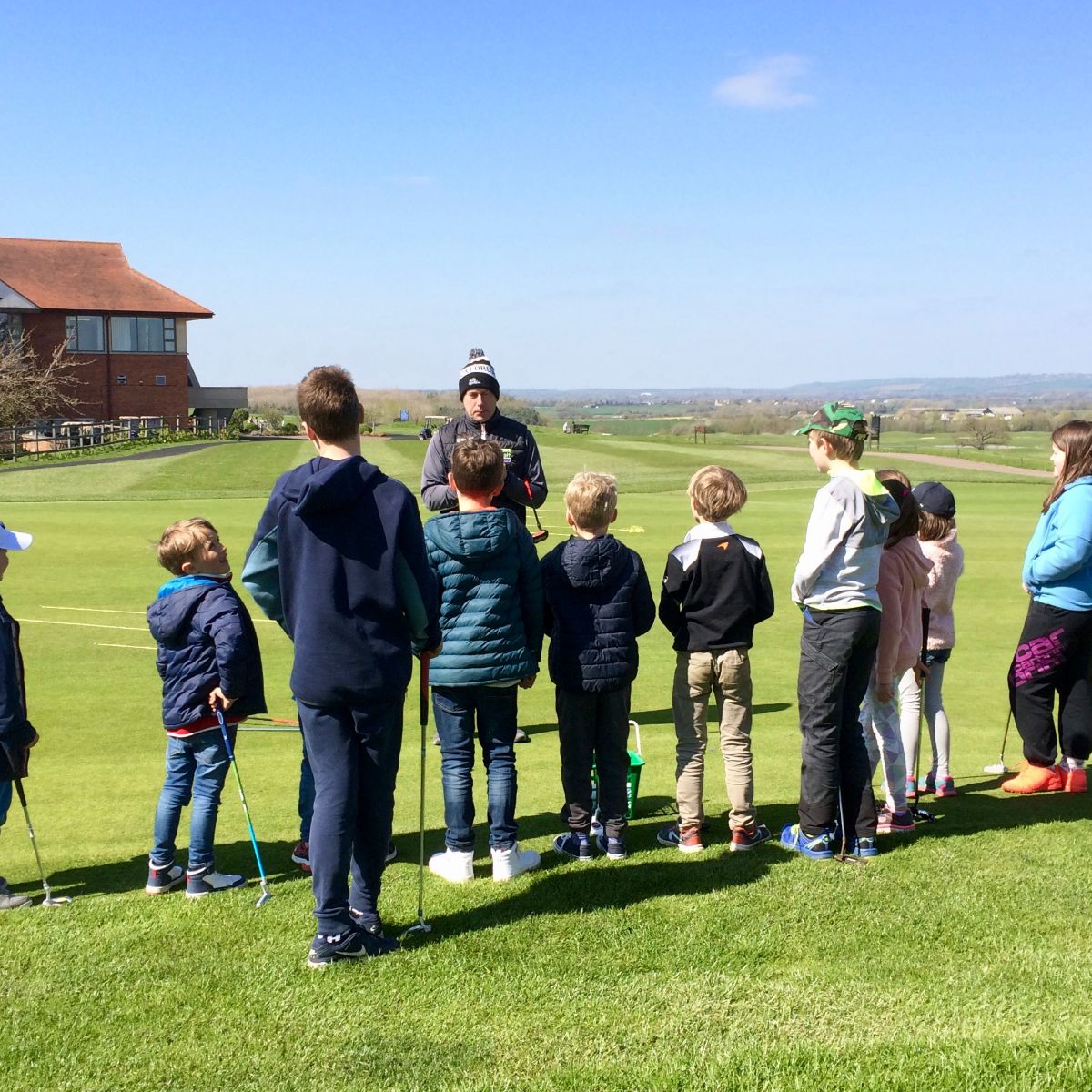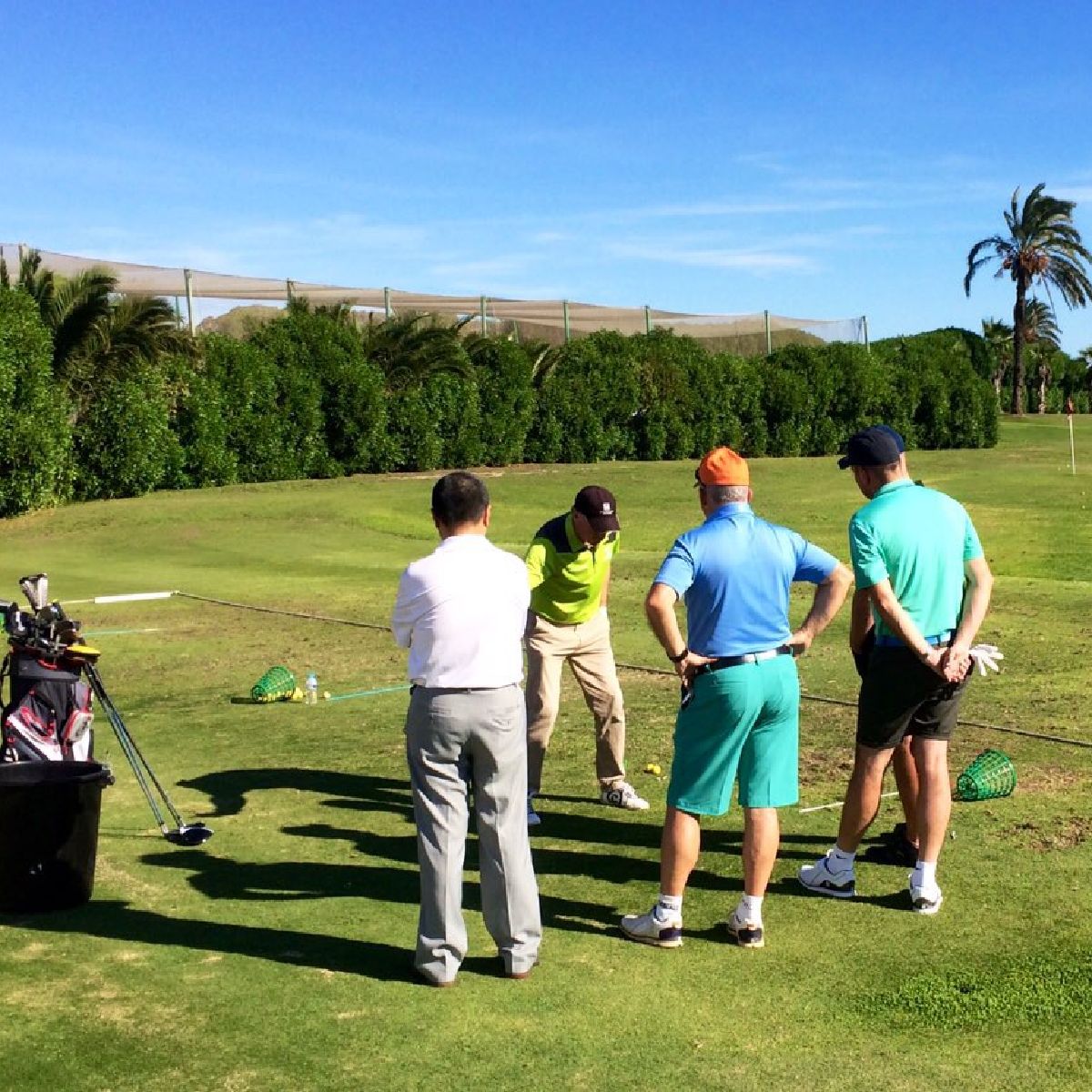 Introduce Children in to Golf
I first played a round about golf with Dean in Sept 2018 and at first there was great pressure to play well what with him being a pro. But very early on I felt at ease and soon found myself asking for the odd pointer. Those odd pointers then turned in to a lesson in La Manga (I was on holiday at the time) and then I booked a series of lessons with Dean on my return. In just a matter of months, without reinventing the wheel or completely changing what I had, Dean helped me get my handicap down from 17 to 11!!! I've since attended one of Dean's coaching courses in La Manga which in my mind was great fun and a huge success and will be going again, as well as continuing my lessons back here in the UK. I'm pleased to now call Dean a friend, and I cannot recommend him highly enough, no matter whether you are just starting out in the game or trying to reach that magical level par round!

I met Dean on a corporate golf day where, after a few holes he very generously offered myself and my playing partner a few tips. From the way he described his suggestions I knew immediately that he could help improve my game considerably. Dean has a unique style and approach that is simple and easy to understand and take on board. He has a wonderful knack of spotting exactly what needs to be improved and then sets about providing different drills to ensure it sticks. Every session feels like a little bit of magic has happened ! At age 53 for the first time in my life I genuinely feel that my game is going to have a huge step change for the better – all thanks to Mr Davis! And he's a great bloke, good company and the sessions are always fun.

"I've been 3 times now with Dean to La Manga and have loved every trip, Dean is my kind of instructor, finding what best for you as an individual and not trying to reinvent the wheel. The trips are well organised and all about the golf which I like. can't wait till the next time we tee up."

La Manga - October 2019 "This was my first experience of golf abroad, I didn't really know what to expect! This really was an amazing trip, yes the golf course are ok (sarcasm) the sun was shining, the greens were incredible! But for me the whole event from start to finish was fantastic! All the thought is taken away from you the minute you book, flight booked, transfers booked, golf booked, meals booked, all you have to do is get dressed! Your day starts with a lovely breakfast, then you meet Dean around 8.30am at the driving range, your own area is set up and waiting, balls and water. Dean gets to know you and your golf capabilities, he doesn't try and reinvent the wheel, he only gives you a few things to work on, I liked that a lot! My head was already full of questions but Dean manages to slow you down. After a few hours on the range, you have some lunch, I miss that terrace restaurant, The views over La Manga while having some lovely food. You then head out for 18 holes, there were other clients of Deans that made up my 4 ball, really decent blokes! This is the perfect chance to put all that practice into play, with Dean by your side still giving advice, it's amazing what you can achieve. Dean played in our 4 ball on 2 of the days, and the last day he caddies for you, I found that a real eye opener, I have never plotted my way round a course, I usually hack my way round! If like me you love your golf, this really is the trip for you, since Dean has started coaching me, I have gone from a 20 HCP to a 16HCP. This will be a yearly event for me now!"

First of all, Dean's golf trick shot show was really solid. I think all of our professionals that attended thought Dean was one of the best we have had over the past 27 years and particularly hands on with the kids.  He taught most of them individually, a trick shot and they were pretty amazed at his time and patience with that venture.  He complimented what we do very nicely and we thank him for being a part of our day. Secondly it was our first time using an 'international performer' so that was something we hadn't dealt with in our 27 years. Communication, changing currency and wiring really was pretty simple using our Reno bank. I would definitely have no hesitation is recommending Dean to be part of any golf event.

Given the year we have all had, back when it was normal, I started a series of Golf Lessons with Dean. My game was all over the place with little to no consistency and loving a round of golf I needed to do something. I booked in with Dean on the feedback of my fellow golfers from Fore Business and can honestly say the results have been amazing. I was a high honest handicapper back in February but I'm watching shots being shaved off regularly with my handicap now starting to tumble and my golf being consistent and so much more enjoyable. Having never broke 100, I managed it, the day after my lesson, winning the day at our new home of Broome Manor for Fore Business. With more lessons booked with Dean I can't wait to see how I improve moving forward. Money well spent, if you want to improve your game.

I started having lessons with Dean at the start of the 2016 summer. At the time I was playing off 2 and struggling for consistency in my game. Deans approach to coaching helped me understand my swing alot more, from which simple and effective adjustments were made to help create a stronger game. His understanding of not only the swing but also the mental approach to each individual shot has helped me become a stronger and more consistent player. Since I started with Dean my handicap has now reduced to 0 and my all round game is continuing to develop each week. Thanks to Deans tuition I'm feel that I'm now able to look forward to achieving my goals, most notably the opportunity to now try and qualify for The Open Championship.

"I have been having lessons with Dean for over 2 years now and in that time I have not only seen my handicap come down by several shots, but also improved my consistency substantially which has always been my main aim. Dean is a great coach and is good at both helping to explain what the issues are, as well as giving the best drills and practices in order to fix these issues. Dean has always gone above and beyond for me as well, including helping with new club recommendations, re-gripping and adjustments of clubs, and really helped out massively when I had issues with my shafts which was nothing to do with him, he took it upon himself to speak directly to the manufacturer and got my issues resolved which included getting me a completely new replacement set of shafts and grips for free and he even fitted them for me as well. Would highly recommend Dean to golfers of any ability, whether it's for major swing changes, more minor tweaks, or even club/equipment adjustments or recommendations."

I first experienced Dean's coaching in a Ladies Coffee Morning that he started at Magnolia Park last Spring. I then went on to have individual lessons. As a consequence, my handicap dropped from 21 to 17 in two months.  I find Dean's approach extremely effective. He very quickly analyses your issues and presents solutions in a way that is easy to understand and to execute. I particularly like the fact that he doesn't try and completely change your swing but works with what you have and suggests small changes gradually.  He is also very pleasant and personable and goes out of his way to provide that extra bit of service. I also appreciate that he joins in with our club events and plays with us less talented golfers.

My name is Kerstin, I am from Austria and my handicap is 3.6. I have played for 7 years in the Austrian National Team. I came to the UK and Dean got me think positively and believe that I could make it if I really worked hard. Having returned back to Austria, I'm thinking about going back to train with Dean, because the two weeks I had with him were my most efficient practice for many years. I have recently won my club championship which I am very proud of.

I have had many coaches in the past which only teach one fundamental in the swing on a driving range, and if that one thing broke down on the golf course in a tournament there would be nothing I could do about it. Dean on the other hand teaches completely outside the standard way of teaching, taking you onto the golf course where it counts. His methods have given me an understanding of not only my golf swing but about myself and the golf course that I never had before. The detailed notes after every session have a massive impact on the way I practice when he isn't there. I know as long as I stick to them that hard work will pay off. Dean has helped me take my game to the next level and I can't wait to take what he has shown me to my future tour events.

At 60 years of age, a golfer for 30 of those and a four year lay-off, getting back into golf is not I found like riding a bike. Playing off an 11 handicap, each round proved to be frustrating and an annoying struggle. Salvation eventually came from Dean and after 4 graduated lessons I'm back to enjoying golf. An excellent tutor.

I have had many lessons, from probably a dozen different professionals over the years. I'm now 5 lessons in with Dean and think he has been the best for spotting the most important problems with my swing, and the one who has given me the most confidence I could actually progress via lessons. Certainly he is one of only two pros to give me written feedback following my lessons. I enjoy practicing and am excited by what lies ahead.

Dean has been a great support to the Inclusive Sports Opportunity (ISO) Project. He delivered sessions at 2 of our launch events in 2014 and many more sessions since. Each time Dean has run a session the young people involved have been completely engaged and focused on the activities Dean has set for them. Golf for young people with a disability is not always the easiest of games to take part in but Dean has found a way to include all. His warm and fun manner with the young people is always a winner.

Before I went to Dean, I had a handicap of 3.4 but couldn't consistently match it. I had no confidence with my driver and my irons were going everywhere. My golf ability has improved since my return from Oxford and I have since managed to win 1st prize at Singha A-Class open. My handicap is now down to 1.2
My Golf Show Sponsors & Ambassadors